Big Trouble House is an Alternative Rock band from Minneapolis active during the mid 1980's to mid 90's (reunited 2016). The band is named after a house where founding members Phil Harder and Derek Hoppe met. The house was rented by Lori Barbero of Babes In Toyland, located in Uptown Minneapolis behind Lowry Hill Liquors. It became a nightly crash pad for touring bands and developed a reputation for rowdy parties, often interrupted by the police. Subsequently it became known as the Big Trouble House. There was music gear in the basement where bands such as Babes In Toyland, Run Westy Run, and The Magnolias practiced. Many a jam session took place. Derek used to hang out at the house for long periods of time and played the drums. Phil, a guitarist for Breaking Circus at the time, moved into one of the rooms. Phil's childhood friend Pat Langreck moved from Eau Claire, Wisconsin, joined on bass and Big Trouble House was formed.
Coming of age in the post punk era, Big Trouble House (BTH) was inspired by the Minneapolis music scene of the early 80's. They are political and often speak to the ugly side of the human condition. Though rooted in punk rock, jazz and country are also part of their musical style.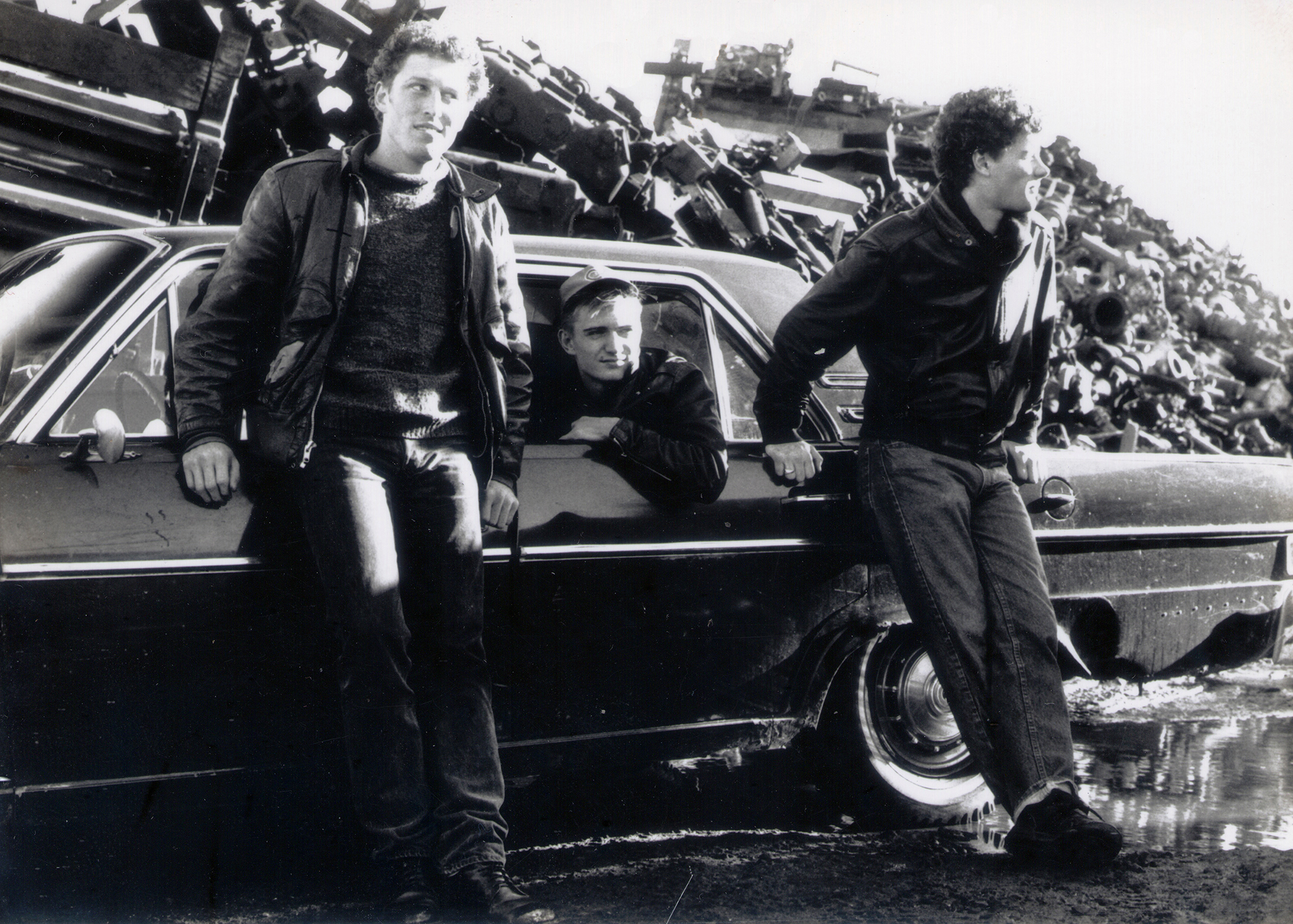 In 1988 they released Afghanistan, the first of three full-length albums, three singles and songs on compilation records including Husker Dü's "Turn On The News" for the tribute album, Dü Huskers. BTH recorded with notable producers Butch Vig, Albert Garzon, Steve Albini, Tom Herbers, and Greg Dulli/John Curley.
BTH toured the U.S. and Europe. Their music video "Union Feed Grain Mill" was on MTV's groundbreaking 120 Minutes in 1991. During many of their tours they traveled with Phil Harder's 16mm film gear. Phil was simultaneously starting his music video career. BTH would often trade working on music videos of other bands for gigs and places to crash. This led to many great relationships and collaborations with musicians such as Afghan Whigs, Agitpop, Soul Asylum, The Magnolias, Mike Watt of Minutemen/fIREHOSE, Brenda Kahn and Shane McMahon.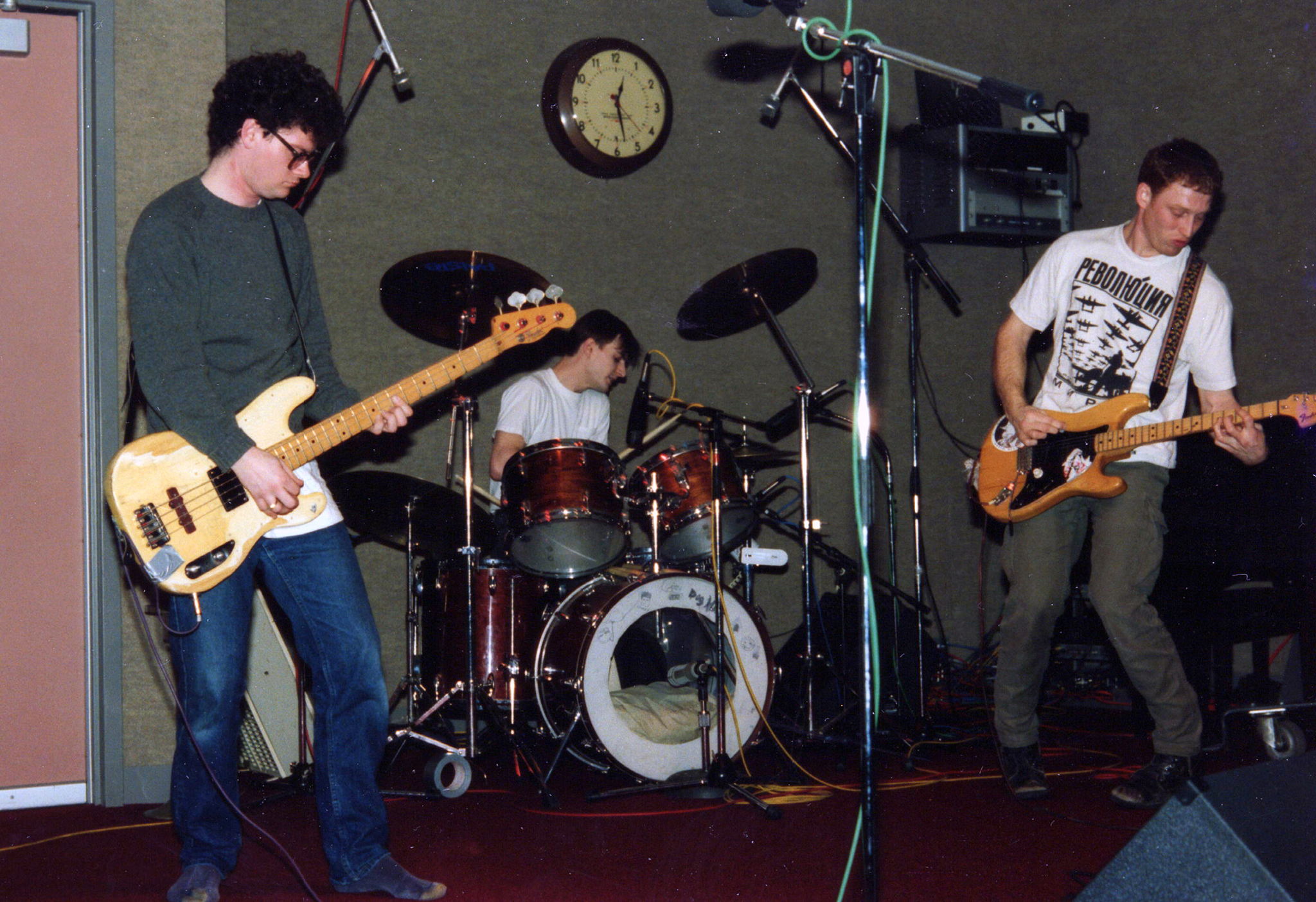 In 1993 Derek left the band. Phil and Pat continued playing with drummers Steve Earl of Afghan Whigs and Steve Foley who was playing with the Replacements. In 1996 Big Trouble House stopped playing. Phil continued his film career, moved to London, Dublin, New York and eventually back to Minneapolis. Derek moved to Hawaii, worked at Hula Records, Hawaii Public Radio and PBS Hawaii. He now spends his time in Japan and Minneapolis. Pat moved back to Wisconsin and works to help people with physical and mental disabilities get and maintain employment.
In August of 2016 after a 20 year hiatus the original members Phil, Pat and Derek along with Matt Caflisch, played an unannounced show at the Amphetamine Reptile bar, Grumpy's in North East Minneapolis. They now play specially selected performances when Derek is back from Japan.
Contact: Derek Hoppe  derek@koyodigital.com

Remembering our bandmates and friends no longer with us.
Steve Foley 1959 to 2008, drummer 1994 to 1996.
Doc.  1958 to 2012, our roadie and star of Get That Gun music video.
Dennis Nye 1964 to 2016, co-writer, Afghanistan and Mouthful Of Violence album.
Discography (see discogs.com for more info)

Albums:
Afghanistan ‎(LP, Album) Horse Latitudes Records    1989
Mouthful Of Violence (LP, CD, Cass, Album) Community 3, Semaphore  (in Europe) 1990
Killing & Drinking Songs  (CD, Album) Community 3 1994
Singles:
Watered Down ‎(7″) Community 3, Horse Latitudes Records & Films 1990
Waterway ‎(7″) Atomik Industries 1992
Bullet For A Badman ‎(7″, Single) Scat Records 1995
Music Videos (YouTube)